Web Series And eCommerce With Virtual Products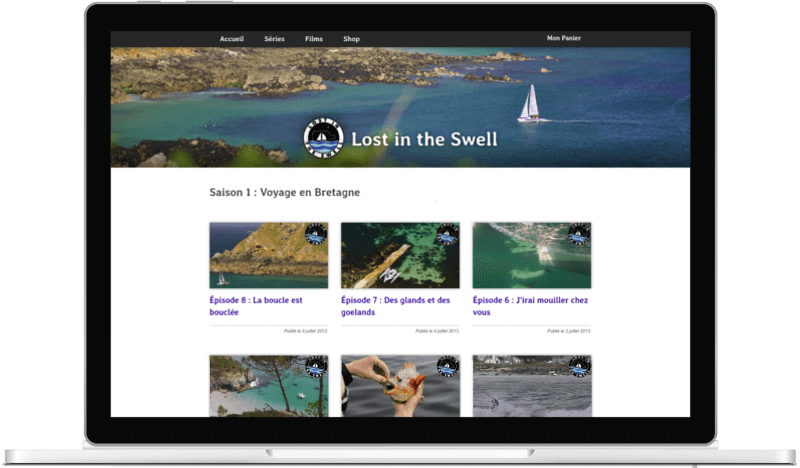 Lost in the Swell is a web series and a collection of films documenting the adventures of three surfers. I created their website to host the web series and sell the films, books and merchandise. Built with WordPress and the WooCommerce platform.
About the Project
Surfing and surviving are the goals of the trio behind Lost in the Swell. They share their trips to remote parts of the world in the form of web series and films so the rest of us can get a taste. After 5 years it was time to refresh their website and add a few new features.
Technical Details
The website is built on WordPress and the WooCommerce eCommerce platform with a custom responsive theme. A custom plugin was also developed to facilitate management of the web series. The virtual products, or film downloads, are hosted on external static hosting (AWS S3) to reduce the load on the web server and provide fast downloads to customers.